World news
Thursday, 17 April 2014 22:27
Published on 16 Apr 2014
Please Donate to support Rising Earth so we can continue to bring you those with the solution to the challenges we face:
http://thegoldenlightlondon.wordpress...
http://www.risingearth.co.uk

"Free energy has been released to the people. You can choose to be skeptical if you wish, but in time (perhaps just a few short months) the reality of what is happening will become more and more apparent."

http://www.fixtheworldproject.net
http://hopegirl2012.wordpress.com/don...
Open minds
Thursday, 17 April 2014 22:25
Published on 13 Apr 2014
Laura Magdalene Eisenhower: ET invasion has already occurred and governments do not want us to know
READ LAURA EISENHOWER'S OFFICIAL ET DISCLOSURE STATEMENT
http://exopolitics.blogs.com/exopolit...
Sverige Nyheter!
Wednesday, 02 April 2014 10:46
On April 1, 2014, charges were filed against the Swedish government and three of its agencies to the nation's Chanceller of Justice for widespread and systematic violations of the much heralded "public principle" ("offentlighetsprincipen" similar to FOI). The violations occurred when the government failed to respond to over 4,000 citizen requests for information related to the ubiquitous spraying of aerosols over the country from aircrafts (a k a "chemtrailing") that has been going on for several years.
Government | Armed Forces | Environmental Protection Agency |
Swedish Meteorological and Hydrological Institute
Sweden's "dirty half-dozen": Prime Minister Fredrik Reinfeldt, Minister of Defence Karin Enström, Minister for the Environment Lena Ek, Environmental Protection Agency Director General Maria Agren, Commander in Chief Sverker Göransson,
and Director General for the Swedish Meteorological and Hydrological Institute Lena Häll Eriksson.
Given the scale and systematic nature of the violations, as well as the number of victims (over 1,034 as of April 1, 2014), damages of 100,000 SEK (ca. 15,000 USD) per instance have been claimed. Since the number of known instances of failure to uphold the "public principle" is over 4,000, the Swedish government may face up to half a billion SEK (ca. 60 million USD) in total claims..............BlueShift.nu
Inspiration
Wednesday, 26 March 2014 15:31
Published on 25 Mar 2014
If I am to be a co-creator,
It's my job to know,
What to water, when and how,
to regulate the flow.
Got the New Moon in Aries this Sunday.... don't let it catch you sleepin! This is a time of BIG gains, and BIG losses, time to really be awake at the wheel. Hold that ship steady through the storms of life captain, and bring your gifts to the distant shore.... Injoy
Open minds
Thursday, 20 March 2014 20:27
Published on 11 Mar 2014
Watch this video with the transcript at the following link,

http://testimonyofthetwowitnesses.com...
Open minds
Thursday, 20 March 2014 20:08
Published on 13 Mar 2014
Incredible fleet of unknown objects caught by the ISS on March10th, 2014. Objects seem to appear out of thin air, possibly a portal or wormhole of some kind. This footage cannot be denied or easily debunked, whatever these objects are they are heading for Earth, is disclosure imminent?

ADG Facebook: http://www.facebook.com/pages/Alien-D...
Follow ADG on Twitter: http://twitter.com/ADG_UK
New Website: http://www.ADGUK.COM
World news
Sunday, 02 March 2014 09:34
Published on 25 Feb 2014
Kevin Annett: Brussels trial of Pope, UK Queen for genocide. USA Prosecution for chemtrails, fraudulent financial foreclosures

http://exopolitics.blogs.com/exopolit...
Open minds
Sunday, 02 March 2014 09:31
World news
Friday, 24 January 2014 03:07
Published on Sep 25, 2013
Please inform yourself about geoengineering:

www.gmacag.com
www.witwats.com
www.skyderalert.com
www.geoengineeringlawsuit.ca

the global protest goes into its 2nd round!

JOIN
IT'S GLOBAL
IT'S URGENT
IT'S FOR LIFE

Google:
CHEMTRAILS
HAARP
SOLAR RADIATION MANAGEMENT
AGENDA 21
GEOENGINEERING
TRANSHUMANISM

http://youtu.be/pzW5Kb8u0Og
http://youtu.be/vANWaJB43GY
Inspiration
Tuesday, 14 January 2014 04:46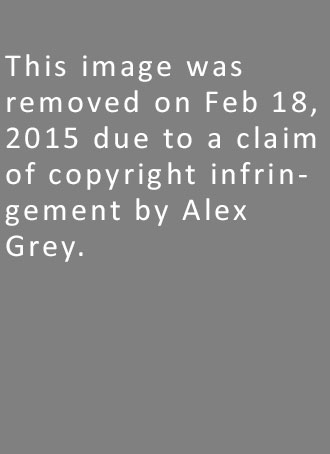 No, I haven't turned to the dark-side, but rather I am transcending sides. This article is probably the most important piece I have written to date, and in order to convey the full message, a bit of back-story is necessary. Hang in there with me, and by the end you will understand why I will never call myself a "lightworker" again.
Planet Earth and much of our corner of the universe has been under a spell for a very long time, a spell which casts doubt within our minds about whether or not we are connected with the Infinite Source of all creation. The spell causes us to feel alone, vulnerable and isolated – cast out from the Heavenly Realms into a cruel, dog-eat-dog world. This spell is pure fiction, a deception of the highest order, but it has taken hold deeply on this and other worlds.
Intrinsic within this holographic spell is the notion that duality and polarity are natural aspects of life, and that we must serve one side of duality or the other. This elegantly simple binary imprint has become so prominent that we have lost sight of the larger holographic spell that spawned it. Indeed, we have lost sight of the hologram all together, and come to believe that it is the sum total of reality.
Humans have been conditioned to worship the holographic deception and the agents that perpetuate it. This hologram has been called Maya by the Hindus, and the Gnostics referred to it as the Corrupt Demiurge. I find this term a highly accurate description, and from the point forward I will refer to it as the corrupt demiurge..............read all
Inspiration
Friday, 03 January 2014 20:56
http://www.nicufo.org/
In 1959 Dr. Frank Stranges E. had his first physical encounter with Commander Valiant Thor, a Venusian.
His book, Stranger at the Pentagon explains the details of his encounters.
Inspiration
Monday, 30 December 2013 20:36
Published on 30 Dec 2013
When clearing the past to begin anew,
To my deepest self I must be true,
And not be passive or aggressive,
But resolve old issues with heartfelt compassion.

Surprise, surprise, surprise! What a year-end full of surprises! Gotcha! In one way or another we are all getting shook up either with unfinished business that we were not even aware of or, on the other hand,miraculous new friends and pathways opening like the gates of heaven to our new future destiny. Both are unsettling the calm waters where we may have desired some stability, security, and peace. Hang in there remembering that the universe never gives you more than you can handle so now you know how much you have grown haha! PS. No report next week as I need to get out there myself.....Injoy!
Inspiration
Thursday, 26 December 2013 16:18
Published on 23 Dec 2013
Note: The video in this interview is raw, unedited footage.
James Gilliland (in Mexico): Interdimensional ET/UFOs decloak over Mexico. NWO will implode upon itself?

http://exopolitics.blogs.com/exopolit...
VANCOUVER, BC - In an ExopoliticsTV interview with Alfred Lambremont Webre, James Gilliland reviews the openness of Mexican society to the activity of interdimensional ET/UFOs decloaking over Mexico and discusses how the Iluminati/NWO will implode upon itself.
Note: The video in this interview is raw, unedited footage.
References
www.eceti.org

Inspiration
Thursday, 26 December 2013 12:28
Published on 18 Dec 2013
January's video is another surprisingly supportive chart. It is supportive to a surprising degree and in an unexpected way. It creates a hurdle in our individual and collective lives, but it offers a novel and truly transformative way to get over this hurdle, one that moves us all toward a new paradigm.