Open minds
Sunday, 02 March 2014 09:31
World news
Friday, 24 January 2014 03:07
Published on Sep 25, 2013
Please inform yourself about geoengineering:

www.gmacag.com
www.witwats.com
www.skyderalert.com
www.geoengineeringlawsuit.ca

the global protest goes into its 2nd round!

JOIN
IT'S GLOBAL
IT'S URGENT
IT'S FOR LIFE

Google:
CHEMTRAILS
HAARP
SOLAR RADIATION MANAGEMENT
AGENDA 21
GEOENGINEERING
TRANSHUMANISM

http://youtu.be/pzW5Kb8u0Og
http://youtu.be/vANWaJB43GY
Inspiration
Tuesday, 14 January 2014 04:46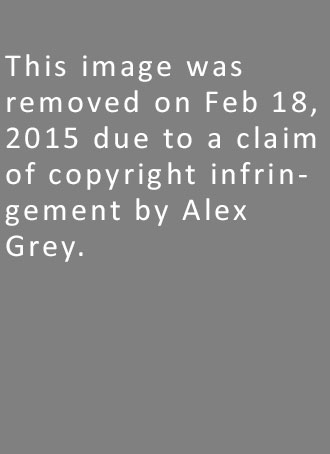 No, I haven't turned to the dark-side, but rather I am transcending sides. This article is probably the most important piece I have written to date, and in order to convey the full message, a bit of back-story is necessary. Hang in there with me, and by the end you will understand why I will never call myself a "lightworker" again.
Planet Earth and much of our corner of the universe has been under a spell for a very long time, a spell which casts doubt within our minds about whether or not we are connected with the Infinite Source of all creation. The spell causes us to feel alone, vulnerable and isolated – cast out from the Heavenly Realms into a cruel, dog-eat-dog world. This spell is pure fiction, a deception of the highest order, but it has taken hold deeply on this and other worlds.
Intrinsic within this holographic spell is the notion that duality and polarity are natural aspects of life, and that we must serve one side of duality or the other. This elegantly simple binary imprint has become so prominent that we have lost sight of the larger holographic spell that spawned it. Indeed, we have lost sight of the hologram all together, and come to believe that it is the sum total of reality.
Humans have been conditioned to worship the holographic deception and the agents that perpetuate it. This hologram has been called Maya by the Hindus, and the Gnostics referred to it as the Corrupt Demiurge. I find this term a highly accurate description, and from the point forward I will refer to it as the corrupt demiurge..............read all
Inspiration
Friday, 03 January 2014 20:56
http://www.nicufo.org/
In 1959 Dr. Frank Stranges E. had his first physical encounter with Commander Valiant Thor, a Venusian.
His book, Stranger at the Pentagon explains the details of his encounters.
Inspiration
Monday, 30 December 2013 20:36
Published on 30 Dec 2013
When clearing the past to begin anew,
To my deepest self I must be true,
And not be passive or aggressive,
But resolve old issues with heartfelt compassion.

Surprise, surprise, surprise! What a year-end full of surprises! Gotcha! In one way or another we are all getting shook up either with unfinished business that we were not even aware of or, on the other hand,miraculous new friends and pathways opening like the gates of heaven to our new future destiny. Both are unsettling the calm waters where we may have desired some stability, security, and peace. Hang in there remembering that the universe never gives you more than you can handle so now you know how much you have grown haha! PS. No report next week as I need to get out there myself.....Injoy!
Inspiration
Thursday, 26 December 2013 16:18
Published on 23 Dec 2013
Note: The video in this interview is raw, unedited footage.
James Gilliland (in Mexico): Interdimensional ET/UFOs decloak over Mexico. NWO will implode upon itself?

http://exopolitics.blogs.com/exopolit...
VANCOUVER, BC - In an ExopoliticsTV interview with Alfred Lambremont Webre, James Gilliland reviews the openness of Mexican society to the activity of interdimensional ET/UFOs decloaking over Mexico and discusses how the Iluminati/NWO will implode upon itself.
Note: The video in this interview is raw, unedited footage.
References
www.eceti.org

Inspiration
Thursday, 26 December 2013 12:28
Published on 18 Dec 2013
January's video is another surprisingly supportive chart. It is supportive to a surprising degree and in an unexpected way. It creates a hurdle in our individual and collective lives, but it offers a novel and truly transformative way to get over this hurdle, one that moves us all toward a new paradigm.
Inspiration
Thursday, 26 December 2013 12:16
Published on 24 Dec 2013
Byron Belitsos: The end of the Lucifer rebellion and the coming of the Avatar of our Age
VANCOUVER, B.C. – In an ExopoliticsTV with Alfred Lambremont Webre, author Byron Belitsos details impacts of the end of the Lucifer rebellion and the coming of an Avatar for our Age.
http://exopolitics.blogs.com/exopolit...
References:
Urantia Book
http://www.urantia.org/brief-description-urantia-book/read-urantia-book-online
Take control of Your own Health!
Wednesday, 25 December 2013 10:21
http://www.oneanswertocancermovie.com The information in this clip could save your life. It's a story about 2 cancer salves. One makes cancers worse, and can even kill. Yet it is legal. The other has been curing cancer for 2000 years yet it is illegal.
World news
Friday, 20 December 2013 22:59
Media Advisory – December 17, 2013
New York City:
The man who helped not only to indict Canada and its churches for genocide but depose former Pope Benedict will commence a global speaking tour in New York City on January 15, 2014.
Kevin Annett is an internationally acclaimed whistle blower and Nobel Prize nominee who helped establish the twenty one nation International Tribunal into Crimes of Church and State (ITCCS) in 2010, whose evidence and court actions helped to depose one Pope and is now threatening a second one. And in the new year, Annett's network is ratcheting up its campaign to permanently disestablish the Vatican as "a convicted transnational criminal body that openly traffics children and protects child rapists"............read all
Inspiration
Friday, 20 December 2013 21:45
Perhaps this paper should be sub-titled as "The Holodeck Handbook", because it really provides a great tutorial once one realizes that "all experience" that is perceived, is in fact a "projection" our your unconscious choice of experience as part of your conscious evolution. It's not "right or wrong", but rather have you "learned & earned" enough from your holodeck experiences to choose "End Program".
To my knowledge, this is the most comprehensive work I've read, dealing with the concepts of Life, Death, Reincarnation, and Ascension, and is certainly appropriate as part of this series. For me, whats really amazing is that we can finally see and define these things as tangibles that have specific roles in the fabric of life and conscience experience– and not just mythological concepts that are disregarded as fantasy.
When we understand the reciprocal relationship of the Body, Mind, and Spirit, as well as the energy types and realms that integrate with these, things really start to fall into place.
As daniel points out in this paper, most people have difficulty "hoping off" one side of the coin. Have to find the edge and to take a peek at both sides–No longer a leap of "faith!"
source: http://www.conscioushugs.com/
Inspiration
Tuesday, 17 December 2013 21:32
Christmas' is based on lies, greed and over consumption. We lie to our children about 'Santa' (albeit this lie is suppose to be OK). We also seek and crave material goods, sometimes to such an extent that we basically worship them. I am not criticising people 'enjoying themselves'. I am not Ebenezer Delooze! People have the right to enjoy themselves and good luck to them. I really just trying to point out that they are not enjoying themselves via their own making, via their own creative inner self, for want of better words, they are 'enjoying' an enforced ritual that has been created and forced on them by the establishment. The fact is that you are told 'when' to enjoy yourself. Ask yourself why this is so? The emotions connected to Christmas are literally manufactured through hypnosis and mind control. The entire ritual is created through fakery and a lack of real emotional creativity.........read all
World news
Monday, 16 December 2013 20:22
Dispatched December 6, 2013
Call no man on earth your Father, for you have only one father, who is in heaven. – Matthew 23:9
Above everything, any successful ruler must appear to be religious. – Nicolo Machiavelli
source: http://itccs.org/2013/12/06/come-clean-jorge-an-open-letter-to-the-bishop-of-rome-aka-pope-francis-from-kevin-annett/
That dumb little smirk of yours is really starting to bug me, Jorge.
Like, so what if you're the CEO of the richest corporation on the planet? I don't care how many media moguls adore your ass. Try some decorum, man. Consider the lilies of the field, or something.
Of course, it's not that you don't have every reason to be smiling these days. I mean, congratulations, boyo! You've really pulled it off! For who else but a Jesuit could get the world to believe he's the next best thing to Jesus Christ himself, merely by smirking and waving for the cameras, and mouthing the politically correct phrases that raped and battered people so desperately need to hear?
Sure, any Spin Doctoring 101 graduate will give you top grades for how well you've spread a shiny veneer over that spiritual slag heap of yours in Rome. But don't let that go to your head. We all know you're a people pleaser and a guy who greases wheels and hands: just look at the brilliant publicity job you did for General Galtieri and his fellow bad boys down in Buenos Aires, during their Dirty Wars. You lie better than the best of them, Jorge, sincerely and convincingly: unlike your sorry predecessor, Herr Ratzinger, who even you Cardinals liked to call "Joe the Rat" for his unabashedly honest nastiness............
Read more...
Sverige Nyheter!
Friday, 13 December 2013 22:09
DEBATT. Strålsäkerhetsmyndigheten i Sverige har på något märkligt sätt åsidosatt den försiktighetsprincip övriga EU-länder tillämpar när det gäller exponering ifrån EMF. Man anser sig inte beröras av detta, vilket innebär att den hänsyn till de konsekvenser sådan exponering ger upphov till hälsomässigt grovt åsidosatts.
Man har ensidigt stött sig på av industrins finansierade forskningsrön vilket mest talar om termisk uppvärmningsgrad. Att myndigheten skulle bry sig om några hälsokonsekvenser finner jag i det närmaste som lyteskomik.
Den enda part som eventuellt kan lita på Strålsäkerhetsmyndigheten är industrin. Med tanke på att myndigheten egentligen aldrig tar hänsyn till miljö och hälsa, såsom miljöbalken föreskriver, så är deras bedömningar huvudsakligen av teknisk karaktär vilket industrins behov avgör. Så industrin ställer kraven och myndigheten jämnar marken för verkställandet. Därför tror jag industrin litar på myndighetens goda samarbete. Men att befolkningen ska lita på dom, ser jag som högst osannolikt.
Av alla master och system som sätts upp så är det ofattbar lite hänsyn tagen till människor, dagis, skolor, natur mm. Vid ev protester körs folk över och expropiering används.
Befolkningen skall med stor misstänksamhet betrakta deras uttalanden och i de allra flesta fall bedöma allt som falsk information..........läs allt